The 29th session of Asia-Pacific Regional Space Agency Forum (APRSAF-29) was held in Jakarta, Indonesia, from 19–22 September, co-organized by the National Research and Innovation Agency (BRIN), the Ministry of Education, Culture, Sports, Science and Technology (MEXT) of Japan, and the Japan Aerospace Exploration Agency (JAXA). At the Satellite Applications for Societal Benefit Working Group (SAWG) session, Sentinel Asia reported its recent activities including the 8th Joint Project Team Meeting that was held back-to-back with the APRSAF-29. Some Sentinel Asia members including Philippine Space Agency (PhilSA), Pakistan Space & Upper Atmosphere Research Commission (SUPARCO), and Yamaguchi University presented their activities.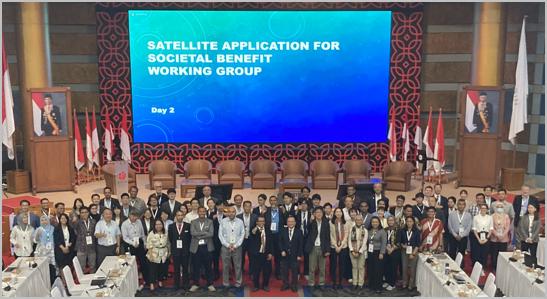 Group photo of SAWG 2023

At the plenary session, Mr. Koji SUZUKI, Project Director, ADRC, who also serves as co-chair of the Sentinel Asia Steering Committee, gave a summary report of the Sentinel Asia session.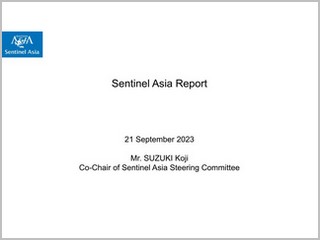 Presentation title:Sentinel Asia Report
Presenter:Mr. SUZUKI Koji
Co-Chair of Sentinel Asia Steering Committee
The agenda of the Sentinel Asia session
Presentation materials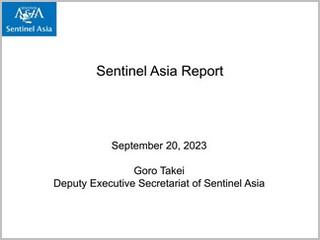 Presentation title:Sentinel Asia Report
Presenter:Mr. TAKEI Goro, Deputy Executive Secertariat of Sentinel Asia, JAXA,Japan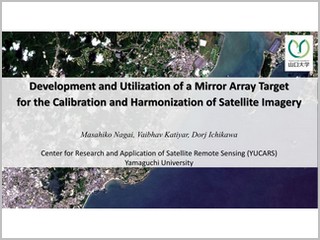 Presentation title:Development and Utilization of a Mirror Array Target for the Calibration and Harmonization of Satellite Imagery
Presenter:Prof. NAGAI Masahiko, Center for Research and Application of Satellite Remote Sensing (YUCARS) Yamaguchi University, Japan